Vacation Bible School - Kookaburra Coast!
August 8th - 12th, 5.30 - 8pm.
Fun for Ages 4 right thru to those that have completed 6th Grade.
At Sullivan First Congregational Church, 503 US Hwy 224, Sullivan, OH, 44880.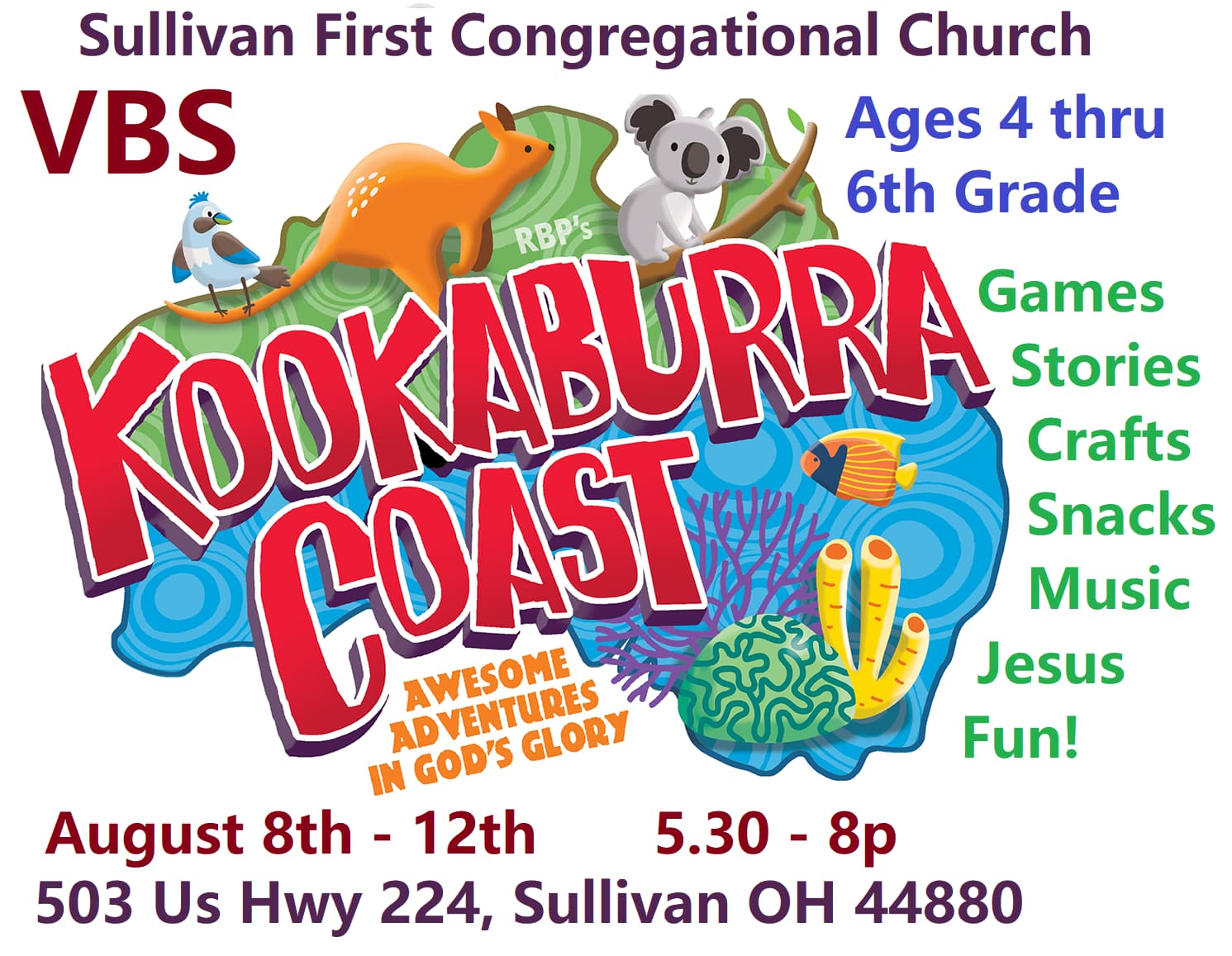 Join us for a week of fun, crafts, games, snacks, music, bible stories and more!
Open to all children from age 4 right through to those that have just completed 6th grade.
Monday - Friday August 2nd - 6th. 5.30pm until 8pm each evening.
Our theme this year is Kookaburra Coast and we will be exploring the story of Moses.
Click here to register for free. or just turn up on the night!