Vacation Bible School - Big Fish Bay!
August 2nd - 6th, 5.30 - 8pm.
Fun for Ages 3 right thru to those that have completed 6th Grade.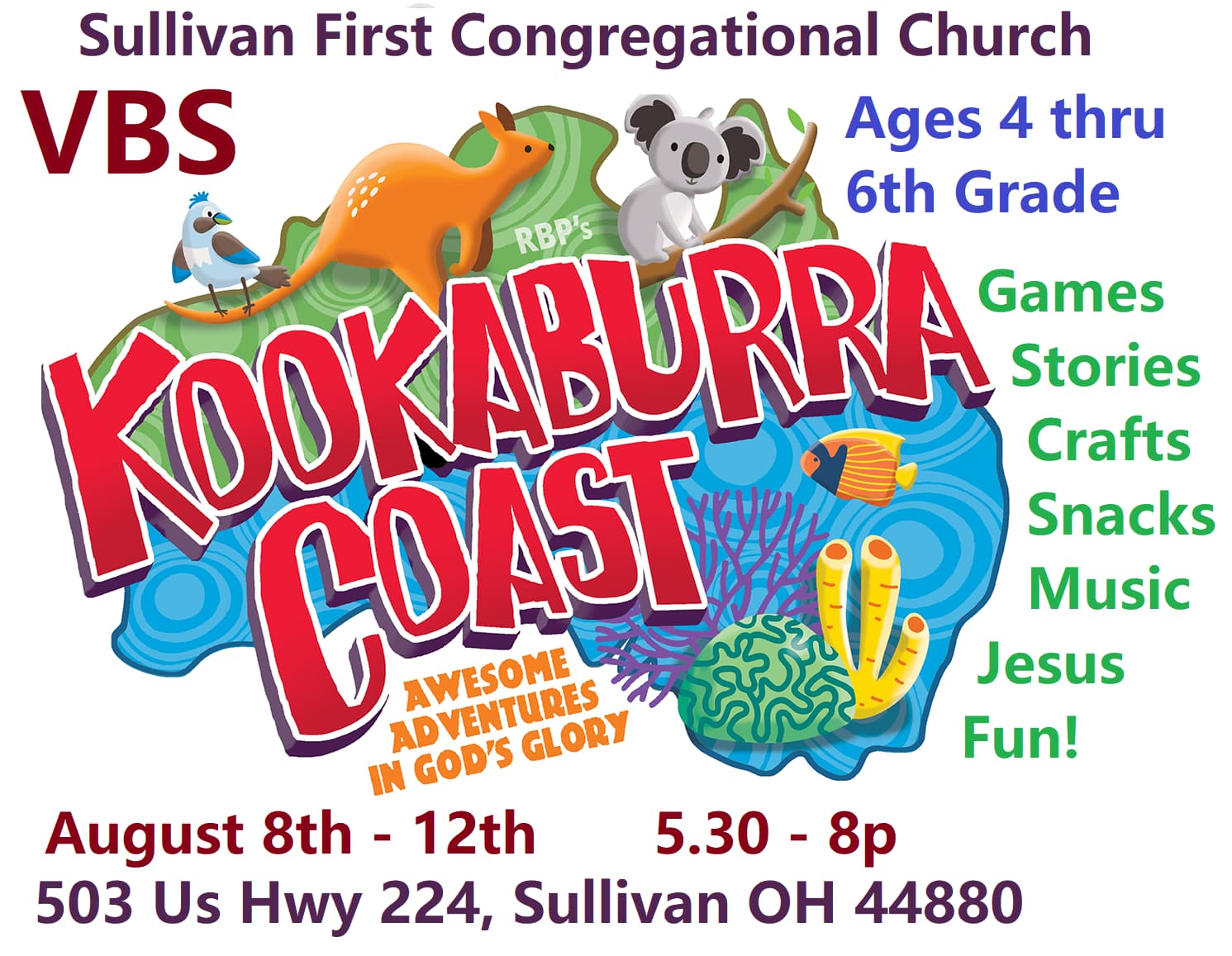 Join us for a week of fun, crafts, games, snacks, music, bible stories and more!
Open to all children from age 3 right through to those that have just completed 6th grade.
Monday - Friday August 2nd - 6th. 5.30pm until 8pm each evening.
Our theme this year is Big Fish Bay and we will be exploring the story of Jonah.